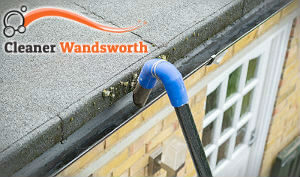 We are a licensed, fully-insured company offering a plethora of gardening services in Wandsworth and the neighbouring areas. What makes out clients choose our services over the services of the other providers is the incredible quality-price ratio.
In we offer efficiency at sensible prices and the gutter cleaning is not an exception of that rule. If you want to prepare your house for the periods of intensive rain, the best thing you can do is to call us and book a gutter cleaning service.
Budget-friendly Gutter Cleaning Service Wandsworth
Get in touch with us, if you want services which include:
Honesty and transparency
Experienced and friendly cleaning staff
Personal approach to your needs
Thorough gutter cleaning
Guarantee for our immaculate work
Budget-friendly prices
At first sight you may consider that gutter cleaning is not of such importance, but you may be surprised to find out how crucial it is, in fact, when it comes to maintenance of your house. The gutters lead the water out of your house.
So, if you want to avoid any damages on your house, which most certainly will cost you a fortune, it would be a smart idea to use our professional gutter cleaning services, which we deliver in Wandsworth. Our cleaning crew will arrive on time, equipped with all the necessary tools for your immaculate gutter cleaning.
Professional Gutter Cleaners in SW18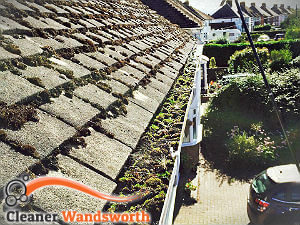 Cleaning of the gutters has never been a favourite task of anybody and it is better to rely for this on professionals.
We do understand the responsibility, which we take and that's why we strive to achieve utmost results. All the people in Wandsworth can enjoy our services and the consequent results.
If you are looking for a comprehensive and friendly staff, who will accept your problems with the gutters as their own, contact us and make an appointment.